Dayliff DG6000D 4.5kVA Diesel Generator
Available
Quality Diesel Generator
The Dayliff Range of portable diesel generators are dependable, quality products specially designed for mains standby and remote site power supply applications. Particular features include:
Reliable and economical air cooled diesel engines equipped with large size exhausts for low noise levels available in both open and canopied configurations.
High efficiency square core alternators providing increased power output and enabling operation of sensitive electronic equipment.
DC output for charging.
Integrated control panel with voltmeter for operational convenience.
Fuseless type over current protection.
Oil alert system to stop engine in the event of low oil level.
High capacity fuel tank for extended operation.
Fitted with AMF auto start facility which when combined with an optional ATS power change over panel enables fully automatic power failure operation (not DG6000D).
Strong tubular frame for protection and ease of handling(DG6000D)
Silent models (not DG6000D) further strengthened canopy on castors limits noise to min 70dBA @ 7m
Dayliff generators are of compact design and their advanced features make them suitable for all small scale power supply applications.
Read More
Key Features
DERATING
: Given outputs are sea level rating. Sets should be derated at 1% for every 100m higher than 100m above sea level, and 2% for every 5
0
C temperature above 20
0
C
Read More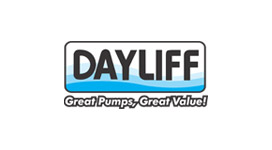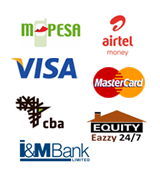 MPESA, Airtel Money, VISA & MasterCard

Delivery is within 0 - 2 days

Warranty - 6 Months